7 Tips To Secure Your Social Media Profiles
Posted by

Date

May 29, 2021

Comments

0 comment
Introduction
Social media seemingly dominates our lives, in good ways and in bad. We are digitally interconnected by not only technology and devices, but social media too. It can enhance our lives in many ways such as letting us connect with friends, posting valuable information such as you are safe after a disaster happens and more. Unfortunately this comes with it's risks too. Hackers can use social media to further their agenda, plus people can get addicted to it and harming their mental health. It is important to manage our relationship with technology and make sure it is secure, this article will give tips on exactly that.
Managing Our Relationship With Social Media
Before we talk about how to secure your social media accounts, first it is important to manage our relationship with it. For some, social media is a great thing and fosters health social connections. However for some others, it can be detrimental to ones self esteem and mental health.
Luckily there are some signs to see if you have an unhealthy relationship with social media or addicted to it. If you find yourself constantly checking to see how your posts are doing, and worried about how they will perform, or planning posts all the time, this may be a sign of an addiction. Another sign is if you get anxious when you cannot use social media.
If you struggle with social media, or internet and technology in general, a digital detox may be in order. Digitally detoxing means restricting or completely forgoing technology for certain time period. There are many tips on how to do this and how to make it succeed. If the problem is more severe, therapy is always a good option.
There are benefits to social media too! While there are many benefits for companies, such as connecting with customers, promoting their products, finding trends and more. It can also help people in their everyday lives if used right.
For everyone, it can help connect us with loved ones in emergencies, such as earthquakes or tornados. A quick post and you can share your location if you need help or let everyone know you are safe.
In addition to this, citizens can use this to be active in their communities. Social media can be used to rally people around causes, organizer fundraisers and events, and much more. This is a good way to become an active citizen and make positive change.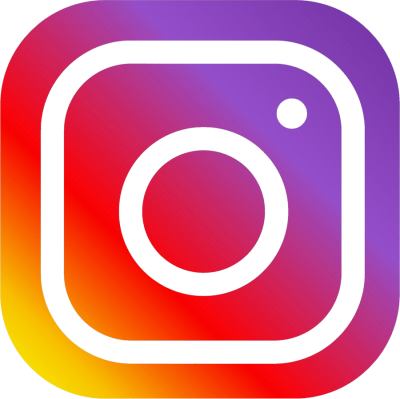 As for youth, it can help them connect with others and share ideas. It lets them feel less isolated, and learn about the world. So social media is something that can be used for good by all. It all comes down to how we use it and whether it is negatively impacting our lives.
Securing Social Media
Securing our social media profiles is a very important thing, which can often be overlooked. However it should be more of a priority. Information gathered from our public profiles can be used against you by hackers. They can launch numerous attacks such as spear phishing attacks and more. Spear phishing being when an attacker uses information they learned about the victim to make the attack seem more realistic.
Not only this, but this information can be used to answer common security questions, mothers maiden name, first pet, childhood city, etc… All of the answers to these questions can be found online and utilized by hackers. Likely passwords can also be obtained from social media profiles, first and last names, birthdays, license plates, family members, hobbies, pets, and more. Hackers use this information to gather a big list of possible passwords and try them against all of your known accounts, not just your social media page.
Once an attacker gains control of a social media profile, they can use it to spam others, perform phishing attacks from your account, and potentially impersonate you further.
Another issue is that of geotagging. While many people think nothing of sharing a geotagged enabled photo of them and all their friends (who are also tagged in the photo) out for lunch, it's best to reconsider. Geotagging can let thieves know when you're out on vacation, or a cyber stalker where you are. Vacation photos with geotagging are best shared once you have returned. The best option is to simply disable it when taking photos however.
My advice for keeping private info private include and to secure your profile:
Turn off geotagging
Try to keep the information shared minimalistic
Only add people you know in person
Review privacy settings
Try sharing stuff more directly (sending emails, texts, instant messages, phone calls) to the people you want to share with
Use 2-factor authentication
Use strong passwords
Conclusion
Social media can be a major benefit to society, but also a potential negative. It is good to periodically review our social media use. If we find that social media is impacting our lives in a negative way, it may be time to take a small break and digital detox.
Not only this but hackers can leverage our social media profiles for their own agendas. They can use information posted online to assist them in hacking the account. Once hacked they can use the profile to send out spam messages and phishing emails.
This is why it is important that you make sure to secure your social media however you can. Be that by turning off geotagging, or enabling two factor authentication. Our profiles are something to secure, and by doing so, we keep ourselves and the internet safe.